AV System Design For Successful Events
Proper AV system design is vital to ensuring that your audience gets your message, loud and clear. Whether you are charged with managing a convention with thousands of attendees or just hosting a meeting in your conference room, you don't want your audio-visual or paging systems to detract from the experience. With help from the experts at 
Avant Acoustics
, you can be certain that your audience will focus on your event, not on technical difficulties.
Avant Acoustics has over fifty years of AV system design experience. This work includes the design, installation and testing of top quality 
audio-visual systems
 in buildings of all shapes and sizes, from classrooms to concert halls. Because we are experts in the art and science of 
acoustics
, we take a holistic approach to AV system design. That means we examine all parts of your AV system to make sure everything is working as designed, to the highest level of quality possible. Just like you, we want your AV systems to look and sound great.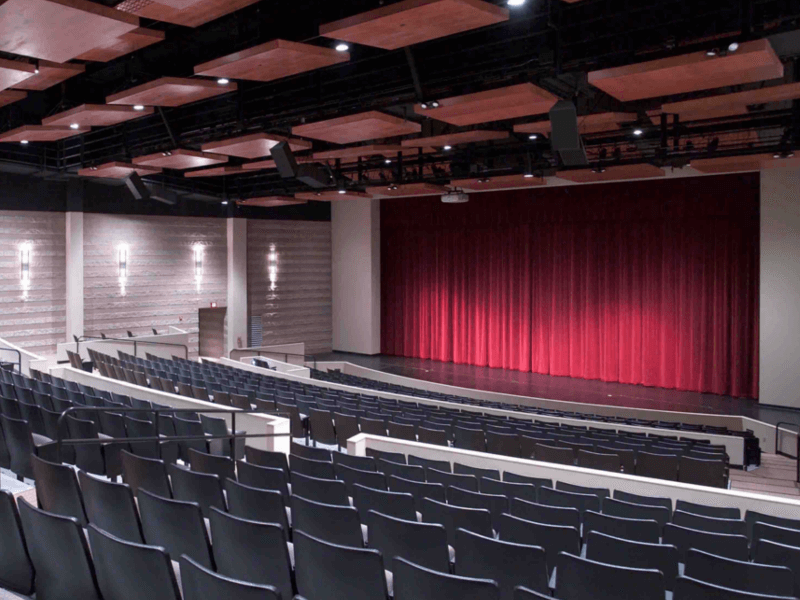 Whether we are installing a new system in a brand new facility, or retrofitting an upgrade in an existing one, we provide the most complete specifications, drawings and 
system commissioning 
services you can find anywhere. Even with lowest-bid-award contracting, we strive to provide the services to ensure successful installation, testing and execution of your AV system project.
Our work over the past half century has included projects in some amazing spaces. One such project was the 
Bridge View Events Center
 in Ottumwa, Iowa. This 92,000 square foot space hosts conventions, concerts, theatrical performances and many other events. It features an expo hall, adjoining conference/meeting spaces, a theater, and a grand lobby. As you can imagine, this presented a variety of acoustical challenges to be overcome. We provided the following services:
Room acoustics consulting
AV system design
Sound reinforcement system design
Paging system design
On-site system commissioning, including operator training and assistance during the first use
When the project was complete, the staff could be certain that their systems were functioning at their peak, whether their expo hall was at full capacity for a concert, or divided into smaller spaces for a convention. 
Another 
Avant Advantage
 is that we work hand in hand with our clients to make sure that we understand how they will use their systems, and that they understand how their new or updated systems will function. After all, it doesn't matter if your systems are working at their best if those operating them cannot do so successfully and with ease!
We serve clients across the U.S. and around the world. Whether it's a convention center in Iowa, a theater in Boston, or a church sanctuary in Kansas City, Avant Acoustics can help make your presentations look and sound phenomenal. Give us a call at (913) 888-9111 or contact us online to schedule a visit. We look forward to working with you!