A Paging System Design That Works For You
Airport paging system design is hardly a hot topic of conversation for most people, even though these systems have an impact on our lives almost daily. If you're traveling for the holidays after a year in isolation, you may have forgotten the importance of being able to hear an overhead announcement that your flight has been delayed. When you're out enjoying a pumpkin spice latte at your favorite coffee shop, you don't want to miss it when the barista calls your name! If you are a business owner who uses overhead announcements or messages to communicate with your customers, you want to be sure that your paging system design works for you. At Avant Acoustics, our team of experts has years of experience designing mass notification systems that work reliably and sound great!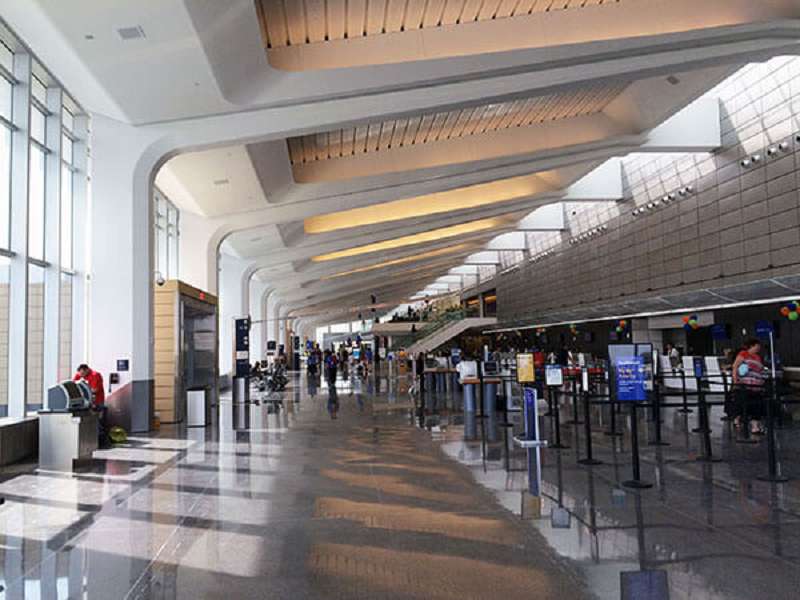 The primary goal of paging system design is to make sure that announcements come across clearly and intelligibly, regardless of the environment. Messaging must be clear whether you are in a noisy sports stadium or a crowded house of worship. As an industry leader in mass notification systems for over fifty years, Avant Acoustics has developed the design, installation and testing processes needed to ensure optimal performance and useability for our clients. In fact, our company founder, Robert Coffeen, was tasked in 1964 with creating an audio paging system design for the new passenger terminal at Dulles International Airport, in Washington, D.C. Such a system had never been designed and implemented before. Bob did it… and did it well.
When we begin working on a project with you, our team of architectural acoustics experts will analyze the areas where you need to reach your audience. This is so that we can ensure that our design accounts for all of the ways sound may move within the space. We also study your day-to-day operations so that we understand how you will use the paging system. Is the environment noisier at certain times of day than others? Is this due to external or internal factors? Can those factors be mitigated? Are there some spaces whose architectural design makes it more difficult to hear announcements? We will also ask many other questions to help us understand how your staff uses the equipment, and what obstacles or difficulties they have faced. In this way we can be sure to design a system that works for you.
What sets us apart from our competitors? It's what we call the Avant Advantage. We provide thorough, easy-to-understand design documents as well as the most intensive and complete system commissioning process in the business. Our expert team will go over every aspect of your paging system design, ensuring that all components are functioning optimally and that software is up-to-date. This extra effort takes time, but we believe it is the best way to ensure peak performance. Lastly, we will train you and your staff in how to use your new paging system. We provide support and service after installation as well.
If you want paging system design that works for your business or organization, give Avant Acoustics a call at (913) 888-9111 or use our online form to request a call back. We serve clients across the United States and around the world, and look forward to working with you to find the solution that suits your needs.