Our Firm
Established in 1964, AVANT ACOUSTICS (formerly Coffeen Fricke & Associates) has cultivated a reputation as a worldwide leader in the following:
For over 50 years, our team of dedicated professionals has provided customized solutions to our clients, designed to meet their specific needs and budget. 
Then…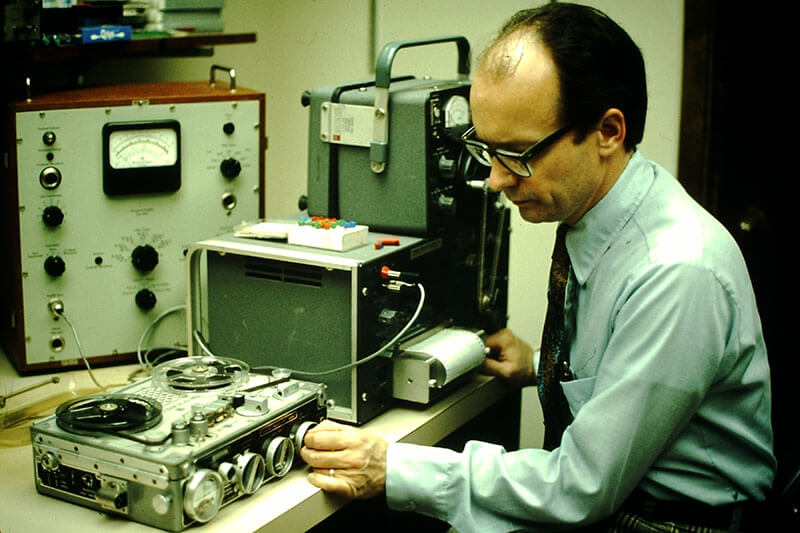 Our story begins when a young electrical engineer, Robert Coffeen, was tasked with creating an audio paging system design for the new passenger terminal at Dulles International Airport, in Washington, D.C. Such a system had never been designed or implemented before. Bob did it… and he did it well.
With his first project under his belt, Bob decided to start a company to continue the work begun at that airport. It was an apt beginning for a company that would grow to become a leader in paging system design (among other things!).
Bob's goal for his company? To make every space the company touched sound great. That's the mission we started with, and that's the mission we continue to follow to this day.
Now…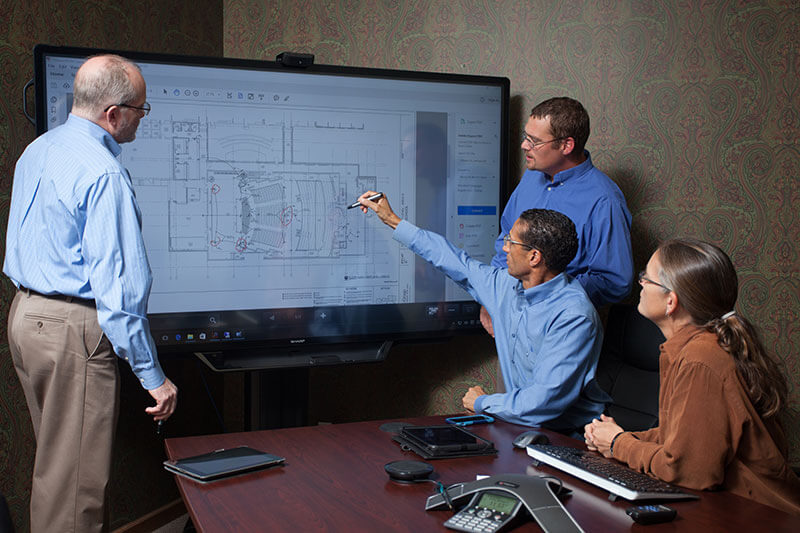 Over the years a few things have changed… from the company name to the length of ties worn to meetings to the tools we use to get the job done…
But many things have also stayed the same:
Our focus on quality, integrity, and innovative acoustical and audio visual systems design
Clients (many of our first clients are still customers today!)
Our love for all things audio visual!
No matter the project, the venue, the location or the scope, our flexible structure enables us to consistently exceed expectations. 
AVANT ACOUSTICS' competitive advantage is our team. Our staff is dedicated to providing detailed acoustical consulting and AV system design with the highest standard for customer service. Learn more about how we're different. It's why we've been around for over 50 years and counting!