Acoustical Consultant Spotlight: John Hodgson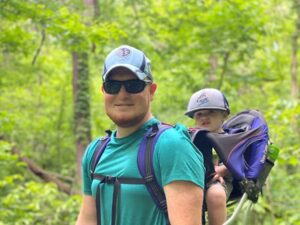 The
AVANT ACOUSTICS
spotlight focus for April is on John Hodgson. John manages projects of all sizes as well as performing design and commissioning of audio-visual systems. John is responsible for maintaining AVANT ACOUSTICS high standards for our work product and managing all technical staff. John is a member of the Acoustical Society of America (ASA), a Certified Technology Specialist – Design (CTS-D), and is a Professional Engineer licensed in Kansas.
John got hooked on the mixture of art and science that the acoustical consultant field offers. He really enjoys music and believes there is nothing better than designing an awesome sound system, tuning it, and sitting back to listen to a favorite song.
Leadership
John values communication between team members. Clear communication solves so many issues during design and construction. It is also beneficial between staff; everyone feels a part of the team and that they have a voice in the project or company. He's learned that everyone has a contribution to make, so it's important to give them a chance to do so.
Contributions to the AVANT Acoustics Team
John brings a good attitude and strong big picture analytical ability to any project he works on. Projects don't always go perfectly, but at the end of the day it's important to stay positive and keep moving forward to a solution. It helps to be able to see the project from a high level and focus on the critical end goals. John has a very technical background, so the details are not lost in the process.
John correctly believes the AVANT Advantage is that AVANT is very client focused.
"Our goal is to provide the best solution we can for the client, while managing important expectations, cost, and performance. And we do a very good job at it!"
John's favorite project is probably the Johnson County Arts and Heritage Center.
"That project was really interesting and had a lot of different types of spaces. It was really rewarding to work as an acoustical consultant on both the acoustics and audio visual system design from project inception to the first show in the black box theatre."
AVANT ACOUSTICS also got to collaborate with their friends at SFS Architecture on this successful project.
Outside of AVANT ACOUSTICS
Outside of his work as an acoustical consultant, John and his family love to travel, John and his wife, Rachel, are both certified scuba divers. John plays a lot of sports (disc golf, volleyball, soccer, tennis), reads books, and plays video games and board games with my son. John also does woodworking when he has the time.
If you're looking for an acoustic consultant team, made up of professionals like John to optimize the sound of your building, AVANT ACOUSTICS is here. Call us at (913) 888-9111 to begin consulting or click here to fill out our online contact form. Start experiencing the AVANT Advantage today!
To learn more about John and connect with him please visit AVANT ACOUSTICS – John Hodgson.