Acoustical Consulting From AVANT Acoustics Helps With Any Project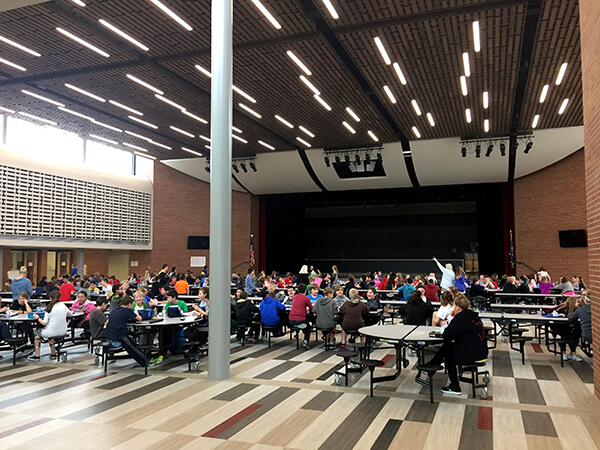 The field of acoustical consulting is far reaching. No matter what a space is used for, how sound travels through it or doesn't can be critical to its usefulness.
AVANT
 ACOUSTICS has experience in this industry with various types of projects.
Acoustical consulting for airports and transportation hubs tackle many tough challenges. Mechanical noise control, architectural noise control, and room acoustics are essential factors in these types of buildings. Insulating and controlling the sound of the building are key for the comfort of staff and passengers.
Convention Centers and Event Venues
Because event venues must support large gatherings while providing high speech intelligibility, the acoustics are extremely important. This necessitates acoustical consulting to cover the same three aspects of acoustics as in transportation hubs. Quality acoustics will help ensure a positive experience for event attendees.
With the integration of metal, glass, and gypsum wall board present in many corporate offices, these spaces can offer some unique challenges. Open office layouts and low partitions provide a clean look and open feeling to the office, but do make noise control difficult. 
Our team
 will work with architects and designers to make sure your workplace is aesthetically pleasing while offering a high quality acoustical environment.
Privacy is especially important in government buildings. We have the experience to handle speech privacy in any environment or classification level. Our consultants can work on the three aspects of acoustics to help officials, employees, and visitors have a pleasant and private work environment.
Architectural acoustics take many forms in healthcare. Loud machines create noises and vibrations that can make patients and employees uncomfortable without proper containment. As with government offices, speech privacy in healthcare facilities is important.
Poor room acoustics can lead to less effective learning environments. Acoustical consulting in education is aimed at creating an environment more conducive to focusing on learning. Our consulting can help eliminate auditory distractions.
Churches offer challenges like long reverberation times, mechanical noise, or outside noise ingress. All of these problems can detract from the ambiance of the space. We help solve these problems while also remaining mindful about solutions and the budget.
The numerous different types of rooms in these buildings all have unique needs. Acoustical consulting in gymnasiums and hallways is designed to protect the hearing of teachers and students. Auditoriums need to be able to deliver a professional sounding performance, while classrooms and media centers need to be able to filter out distractions.
Acoustics are the most important component of a successful performing arts space. Our consultants utilize the 
AVANT Advantage
 to make sure that the audience experience is what you intend and not interfered with by HVAC or electrical systems. We will also protect your performances from interruption from outside noises.
These spaces are often extremely loud by design. This makes high quality noise control all the more important. Our consultants are expert designers in all areas of acoustics. We'll make sure to control the noise from the stadium or arena to the lobby and restrooms.
No matter what space you need help with, AVANT Acoustics is here for all your acoustic needs. We have over 50 years of experience and are confident we can help with any project. Call us today at (913) 888-9111 or 
contact us
 online to begin consultation.