AV System Design For Clear Communication
Proper AV system design is vital to ensuring that your audience can see and hear your message, loud and clear. Whether you are running a huge convention with thousands of attendees or hosting a meeting in your conference room, you want your AV system to work to your advantage. When groups of people get together to share events or exchange information, an audio-visual (AV) system is an important component. The days of a microphone and a podium are long gone. In today's technologically-advanced environment, audiences expect to see pictures and video along with hearing the message being presented. A poorly-functioning AV system can not only disrupt the presentation and reception of information, it can reflect badly on your business or organization.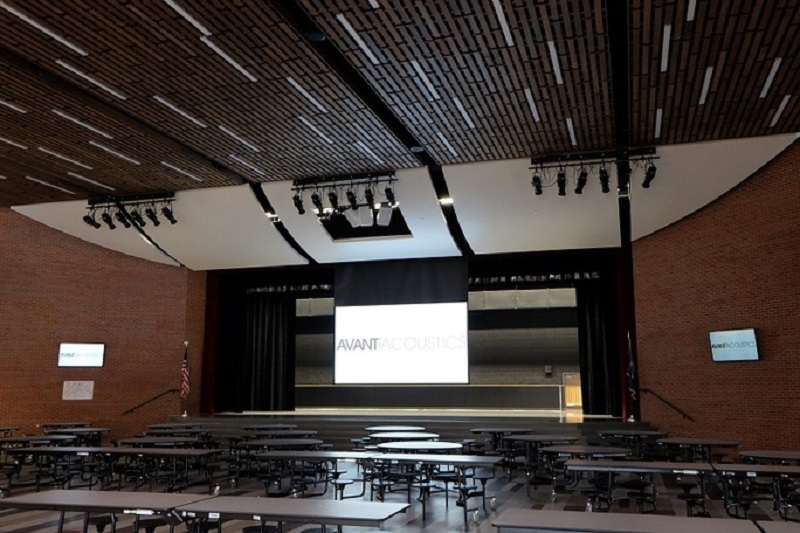 AV system design is one of the many services we offer at Avant Acoustics. With over fifty years of experience designing, installing and testing top quality
audio-visual systems
, we have the experience and expertise to make your presentation look and sound fantastic! Because we are experts in the art and science of 
acoustics
, we take a holistic approach to AV system design to ensure that systems not only look great, they sound great. We do this by providing the most complete specifications, drawings and system commissions services you can find anywhere. Even with lowest-bid-award contracting, we can provide the services to ensure successful installation, testing and execution.
Another aspect that sets Avant Acoustics apart from other AV system design consultants is that we create our own 
DSP
 (digital signal processing) files and all of the touch panel layouts. This is important because it helps make our systems more user friendly. We work hand in hand with our clients to make sure that we understand how they will use their systems and that they understand how our systems function. We also provide the most in-depth 
system commissioning
 in the business, to ensure that all equipment is functioning at its best. It doesn't matter how great your system sounds if the people operating it cannot do so successfully and with ease. 
We serve clients across the U.S. and around the world. Whether it's a convention center in Chicago, a theater in Los Angeles, or a church sanctuary in Kansas City, Avant Acoustics can help make your presentations look and sound great. 
Give us a call at (913) 888-9111 or contact us 
online
 to schedule a visit. . We look forward to working with you!